Call for Papers: LSE-Bayreuth Student Philosophy Conference 2022
07.02.2022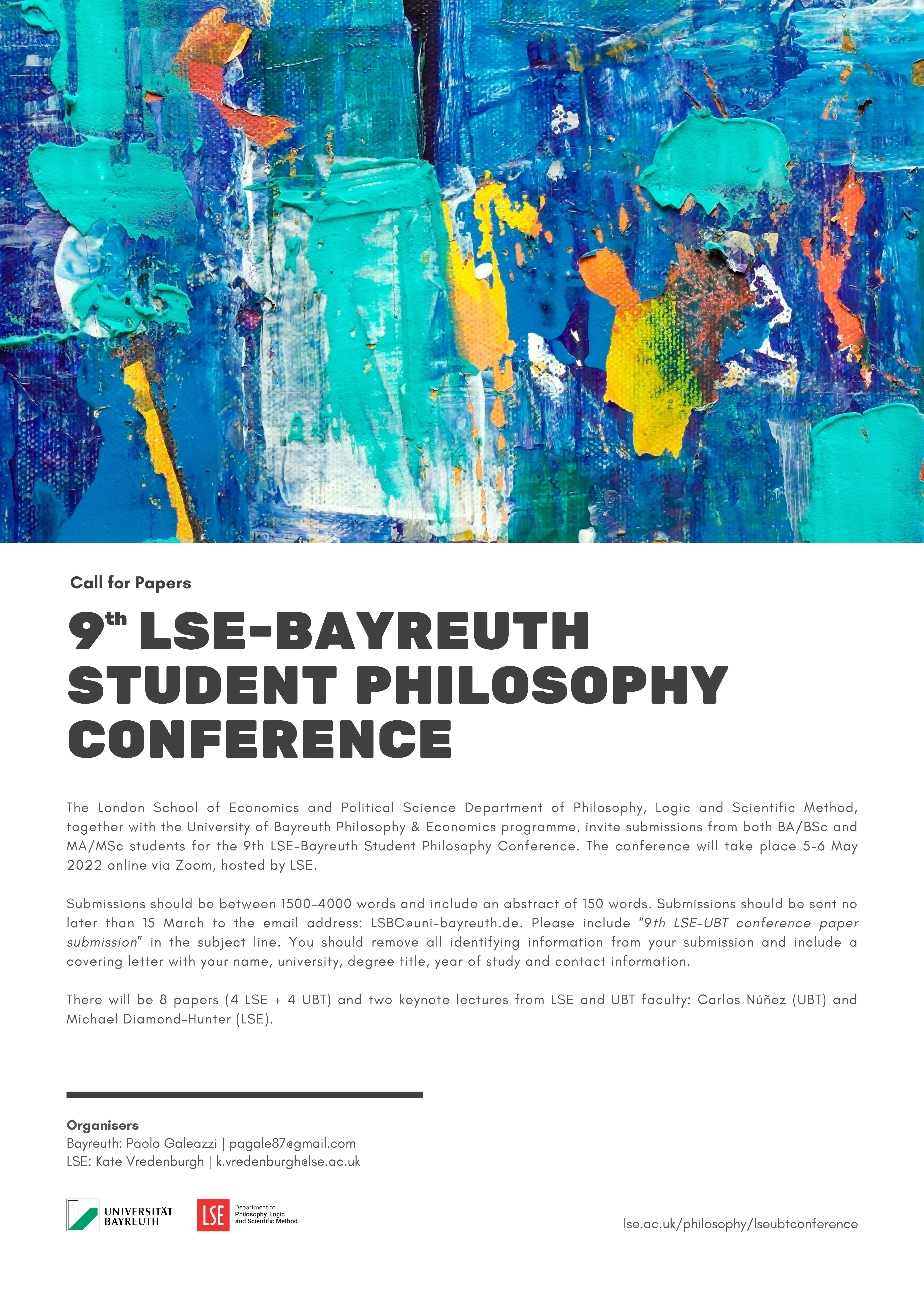 Call for Papers!

The ninth LSE-Bayreuth Student Philosophy Conference will take place this year on May 5 and 6. From now on, papers can be submitted!

What is the LSE-Bayreuth Student Philosophy Conference? At the beginning of May students and faculty of the LSE and UBT philosophy departments get together to hold the Student Philosophy Conference. There will be 4 papers each from the LSE and the University of Bayreuth presented and discussed, and two keynotes given.

How to submit your paper? Submissions should be between 1500-4000 words and include an abstract of 150 words. Submissions should be sent no later than March 15 to the following email address: LSBC@uni-bayreuth.de. Please include "9th LSE-UBT Conference Paper Submission" in the subject line. You should remove all identifying information from your paper and include a cover letter with your name, university, degree title, year of study, and contact information.

More information: https://www.phil.uni-bayreuth.de/en/events/student_organized/lse_bt/index.html

Consider applying!